Welcome to ESP!

Log in to manage your inventory.
ESP Inventory Management System
A SERVICE OF THE R.E. MICHEL COMPANY LLC / DEALERS LP EQUIPMENT COMPANY

Online Company Resources:
Whether you have a primary stockroom with secondary locations or just individual trucks, we can provide all of your basic inventory management needs. We can help you manage REM/DLPE items as well as items from other vendors, if needed.
Welcome to ESP - Your Exclusive Supplier Partnership
Wednesday, September 27, 2023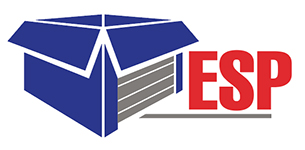 What is ESP? ESP is a streamlined approach to inventory management and order fulfillment. ESP involves collaboration between us and our customers which changes the traditional ordering process. Instead of sending purchase orders, you can electronically send daily demand information to us. We will generate replenishment orders for you based on this demand information.

The process is guided by mutually agreed upon objectives for your inventory levels, fill rates, and transaction costs.
The goal of ESP is to align business objectives and streamline supply chain operations for both us and our customers. The business value is a direct result of increased information flow: Improved Inventory Turns, Improved Service, and Increased Sales. ESP essentially links us directly to your specific demand. The right products are continually pulled into the right places at the right time with continuous replenishment at the point of consumer purchase or usage.
Electronic Replenishment Orders
When your inventory needs replenishing, you can generate electronic orders to either one of our locations or for another vendor. Orders to our branch locations are created in the same manner as Web Services orders.
Auto-Receive Inventory
When you replenish items from our branch locations, you may elect to auto-receive the items as they are shipped out. This eliminates the need to print a pick ticket and manually receive in each item, although you may of course still do so if desired.
Inventory Usage & Count Files
Easily manage your daily usage files and inventory count files to keep your inventory up-to-date. You can do a cycle count of your stockroom or of each individual truck you use to ensure inventory levels are accurate and up-to-date.

Generate Barcodes For Your Items
Currently you can select from several label sizes to best accomodate your needs. Just load the specified custom label paper into your printer and you're all set to go. Our software will also recognize manufacturer barcodes for your convenience. download Adobe Reader (free; required for label printing)

View Real-Time Reports
Once you've started using our system, a variety of reports will be available to you. You'll be able to take valuation of your location(s), view customer transaction history, see which items you're replenishing the most, or inventory sales by each of your locations.

Customize How You View Data
There are several ways you can change how data is presented to you on many of the screens in the system. For example, on several screens you can change how many items or results are shown on each page. On your valuation report screen, you may choose which type of cost variable to use for the report, either average cost or last cost.